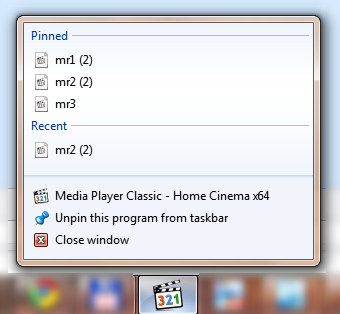 I wanted to pin (keep permanently) some .m3u files to my taskbar. A lot of radios publish their live streams in .m3u files and I could have listened to them with just one click.
It is really simple in case of Windows 7. Just drag and drop the .m3u files to the taskbar (to an empty area) and these files will appear in the pin list of their default program. In my case this program is Media Player Classic.
This is a great feature of Windows 7!